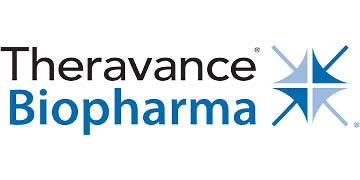 Royalty Notes$200 Million
Mar 2020
PRODUCT: TRELEGY ELLIPTA
Trelegy Ellipta (FF/UMEC/VI) is a combination of three molecules in a standalone inhaler taken via a single inhalation, once a day. Trelegy contains fluticasone furoate, an inhaled corticosteroid, umeclidinium, a long-acting muscarinic antagonist, and vilanterol, a long-acting beta2-adrenergic agonist, all of which are delivered by GSK's Ellipta dry powder inhaler. Trelegy was approved in September 2017 for the long-term, once-daily maintenance treatment of patients with chronic obstructive pulmonary disease (COPD).
Background
Theravance Biopharma, Inc. (NASDAQ: TBPH) originally issued $250 million of TRELEGY non-recourse royalty notes in December 2018. Subsequently, in March 2020, Theravance chose to simultaneously refinance the December 2018 notes and raise additional capital by issuing $400 million in TRELEGY non-recourse notes. The incremental non-dilutive capital allowed Theravance to strengthen its financial position and support ongoing key programs. HCR was responsible for $200 million of the aggregate $400 million transaction.
Note: This transaction also appears in the Royalty Monetization section under Trelegy Ellipta.