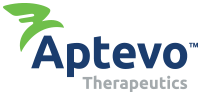 ROYALTY MONETIZATIONUp to $67.5 Million
Mar 2021
ProductRuxience
Ruxience (marketed by Pfizer) is a biosimilar of Roche's Rituxan (rituximab), an intravenously infused anti-CD20 monoclonal antibody that initially received FDA approval for non-Hodgkin's lymphoma in November 1997 and went on to generate over $7 billion in annual peak sales. Today, Rituxan is approved across six indications and continues to generate over $6 billion in annual sales.
Background
HCRx purchased the right to receive all royalty payments made to Aptevo Therapeutics by Pfizer in respect of net sales of Ruxience. Aptevo monetized this non-strategic royalty interest to raise nondilutive capital to strengthen its financial position, providing additional capital cushion to fund its promising clinical programs and operations.
Note: This transaction also appears in the Royalty Monetization section under RUXIENCE.
News